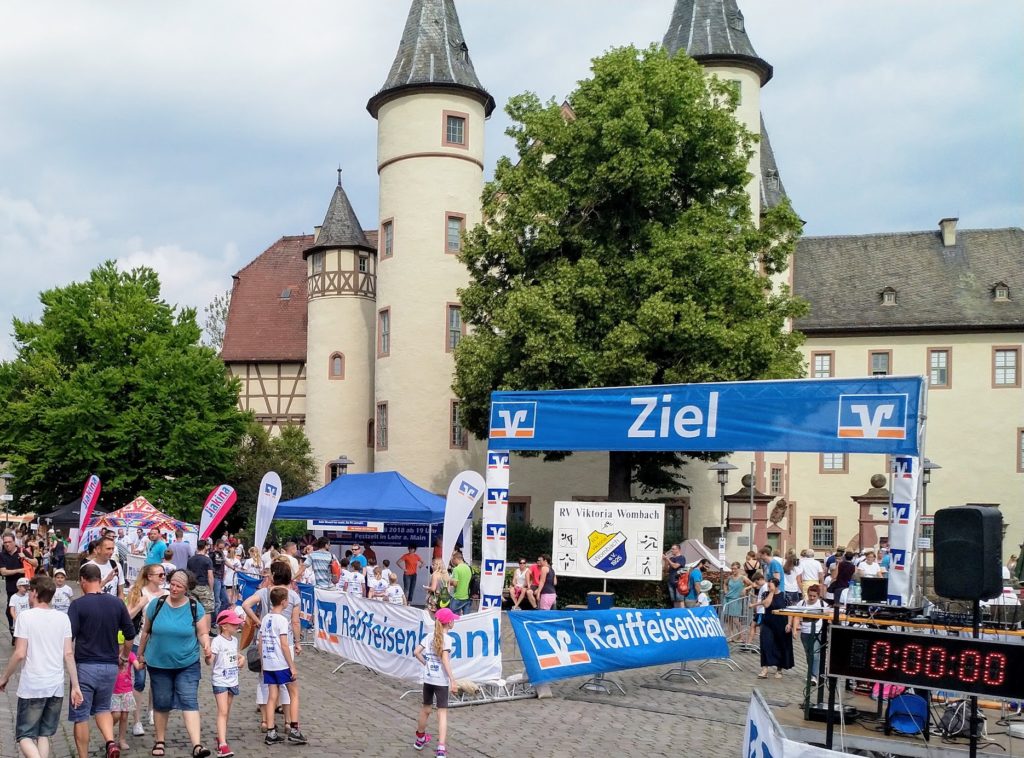 1.200 Runners, mass of supporters and lots of fun in Lohr am Main: The 2018 Raiffeisenbank Altstadtlauf  was a perfect event organized by RV Viktoria Wombach Endurance Sport Club.
I joined the event as worker, track marshal, competitor and, last but not met lot's of nice people at the JIAKINA both.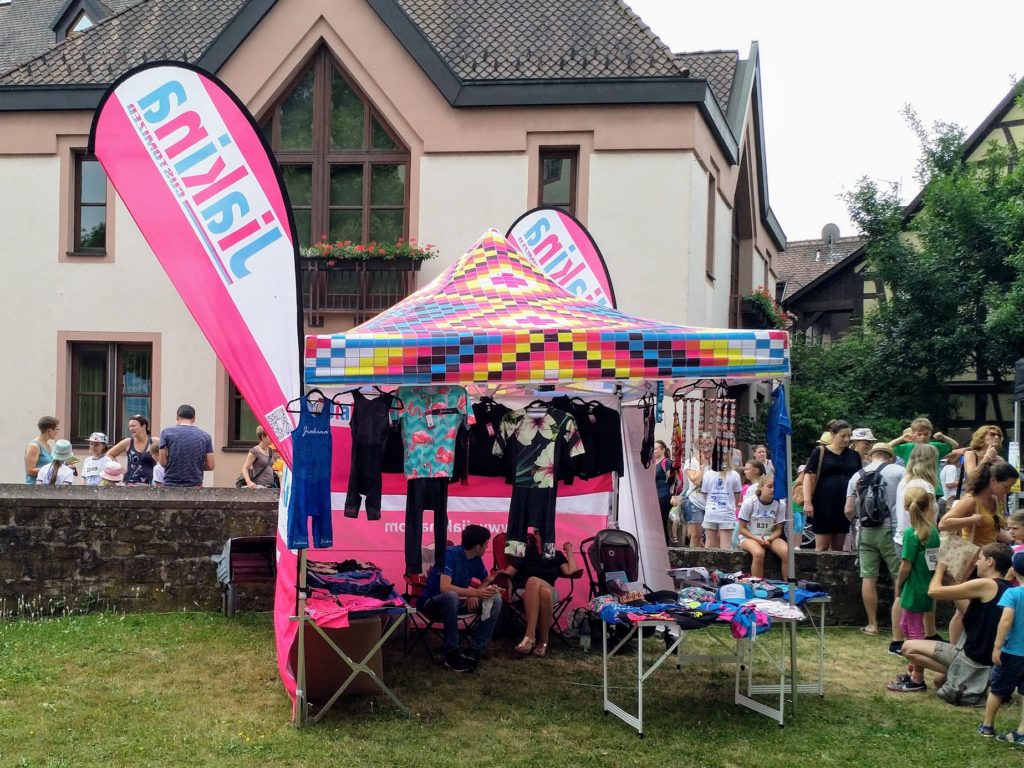 The 10k main race itself was quite tough due to challenging course and heat conditions. Still had the hard training week in my legs with 2h run and 190k bike workout in Friday and Thursday. All in all it was a 6th place overall in 36:57min. Places 2 – 7 were all in between 50sec so it was a quite tight race – interesting for both, runners and spectators.
3 weeks to go for Challenge Roth